Campus Life Services
From transportation, housing, and business support to child care, entertainment, fitness, building operations and maintenance, and more—for 50 years the businesses of Campus Life Services have touched everyone, at every campus location. In ways great and small, we work hard to help make life better for the people who teach, study, work, and visit UC San Francisco.
Summer Time Fun is Here
Fun is a requirement this summer, so check out Arts & Events' calendar for concerts, movies, and other events. Take advantage of discounts we offer to theme parks and other hot spots!
Engage with Us
There are so many ways to connect. Share what's happening with you, find out what's happening with us, stay in touch 24/7. Follow us, like us, share us, and talk to us!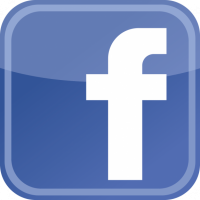 Find us on Facebook

UCSF Campus Life Services
Join the conversation, see the latest photos, share all things that "make life better here" at UCSF and beyond.



Follow us on Twitter

Watch us on Vimeo
Quick Links
News & Specials
Temporary Restaurant Closures for Maintenance at Millberry Union August 27-30
Two Parnassus eateries will be closed this weekend…
Read more >>
Buy and Sell Items at Campus Trader
Moving out? Moving in? Need some space? If you're…
Read more >>
Love Your Vendor
Buy a sandwich. Let the music play. Every time you…
Read more >>
Explore
I am Campus Life Services
You may know where to go for a free concert or what…
Read more >>
Follow Us!
Facebook and Twitter - Campus Life Services is on the…
Read more >>