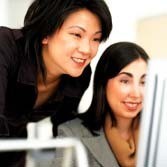 Campus Life Services
From transportation, housing, and business support to child care, entertainment, fitness, building operations and maintenance, and more—for 50 years the businesses of Campus Life Services have touched everyone, at every campus location. In ways great and small, we work hard to help make life better for the people who teach, study, work, and visit UC San Francisco.
Be Healthy at UCSF
From yoga, to farmers' markets and relaxing concerts, Campus Life Services brings you health-affirming services and events to support your healthy life at UC San Francisco.
Shop Here
From buying gift cards and movie tickets to applying for housing and parking permits, and more-we make it easy to find the items you need everyday with Arts & Events, Housing, Transportation, and Business Services locations at Parnassus. Mission Center Building, and Mission Bay campuses.
We've also collected all of our products and services that are available online-all in one easy-to-navigate page.
Because of the diversity of our departments, and the products and services they offer, there are two ways you can shop and connect online with Campus Life Services.
Online Transactions–complete your purchase or request via your computer
Downloadable Forms–indicated with a PDF symbol, you will be led to a form that will need to be downloaded onto your computer. These transactions will entail faxing or delivering a form to a specified location.
Ready to explore the options? Shop and connect now.
Quick Links
News & Specials
Shuttles Added to Serve Mission Bay's Ridership Growth and Changes
Responding to growing demand and changing passenger…
Read more >>
Café Bellini Reopens in Millberry Union
A newly renovated Café Bellini will feature an expanded…
Read more >>
I Am Campus Life Services: Marquita Bowe
For UC San Francisco Journeyman Painter Marquita Bowe,…
Read more >>
Explore
I am Campus Life Services
You may know where to go for a free concert or what…
Read more >>
Follow Us!
Facebook and Twitter - Campus Life Services is on the…
Read more >>