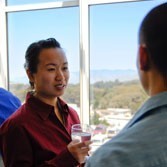 Conference Centers
We provide quality conference center services and planning to the UC San Francisco community and beyond. With three locations to serve you, you're sure to find the right fit for your special event. For an exceptional meeting experience, talk with us today.
Spotlight
From finding the right space, to creating the perfect ambiance, let our professional staff help make your event a success. Come see what we have to offer.
Events, Meetings, & Retreats
When you want an exceptional meeting experience, we deliver.
Event planners—you've come to the right place. Great events are our specialty. Office retreats, professional workshops, and business meetings. Receptions, luncheons, and special occasions. With three distinctive venues, we have options that can meet your event criteria and your service standards.
Aldea Center on Mount Sutro
A bright, intimate community center with modern conveniences, located in a woodsy setting above the Parnassus campus.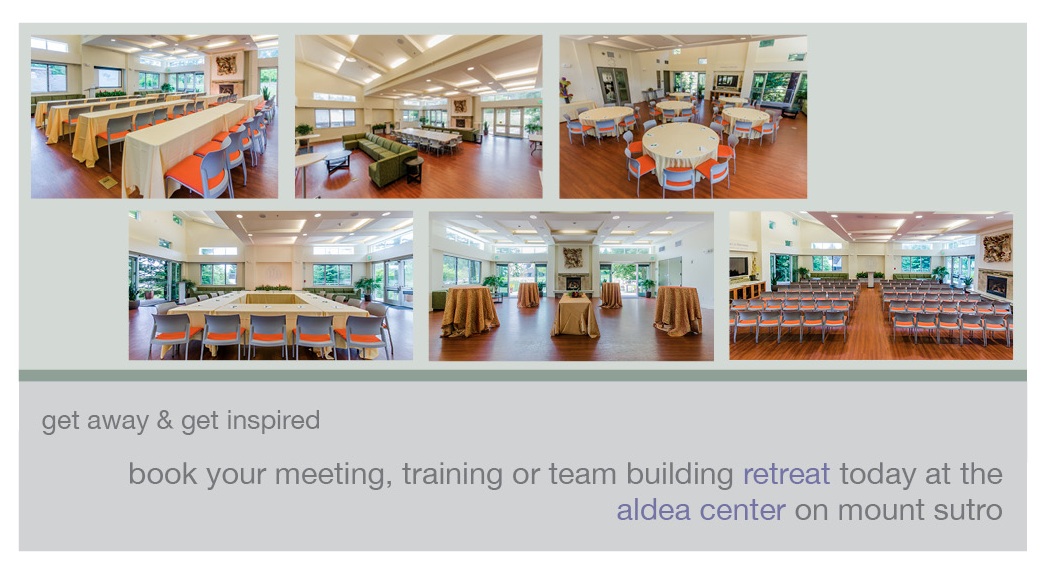 Millberry Union Event and Meeting Center
Flexible meeting space—with an amazing view—centrally located on the Parnassus campus.
Mission Bay Conference Center at UCSF
State-of-the-art, full-service conference facilities and catering at UCSF's vibrant new campus.
Quick Links
News & Specials
The Winning Choice for Your Event
What's better than having an awesome event at a beautiful…
Read more >>
Mission Bay Conference Center in the News
We're proud that our very own Mission Bay Conference…
Read more >>
Cage-free Eggs at Mission Bay Conference Center & The Pub
We love the food options at UCSF and you've got another…
Read more >>
Explore
Follow Us!
Campus Life Services is on Facebook and Twitter. See…
Read more >>