Group X Events
---
Published on April 01, 2018
---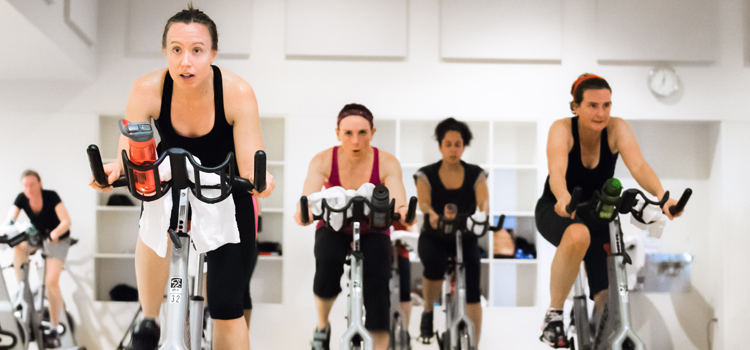 Spin Across California, April 16-30
Spin to win prizes!
How to participate
• Form a team of two cyclists
• Each team member earns a sticker for each Spin class completed at Millberry or Bakar
• Place stickers on the Spin Across California grid
• To win, fill the grid from Crescent City to San Diego
Rules
• Each team member may earn one sticker per day, up to four per week.
• Stickers are handed out at the end of each Spin class.
• Stickers cannot be transferred between Millberry and Bakar Fitness Centers.
Prizes
1st Place
• InBody body composition test with trainer consultation, gold medal, and water bottle
2nd Place
• Silver medal and water bottle
3rd Place
• Bronze medal and water bottle
4th & 5th Place
• Ribbons and tote bag