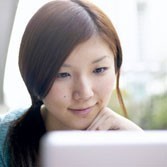 Housing
We provide quality on-campus housing and related services to UC San Francisco students, post-docs, residents, clinical fellows, and faculty. If you prefer off-campus living, browse ads from private landlords or potential roommates. Short-term visitors may view a wide selection of hoteliers near campus locations. Let us assist you with your accommodations in San Francisco.
Spotlight
Mission Bay Tenants: It's the time of year when the package room receives hundreds of boxes a day. Please be diligent in picking up your deliveries!
Forms and Downloads
Housing Services has provided some helpful forms and downloads here for your convenience. Simply click on the links to view and print using Acrobat Reader.
Completed forms can be hand delivered to either Housing Services location, scanned and emailed to .(JavaScript must be enabled to view this email address), or faxed to the appropriate office:
MISSION BAY
(Campus Mail Box 3100)

1505 4th Street
San Francisco, CA 94143-3100

TEL 415.514.4550
FAX 415.514.4560
ALDEA CENTER HOUSING SATELLITE OFFICE
(Campus Mail Box 0231)
155 Johnstone Drive (at the top of Medical Center Way)
San Francisco, CA 94131
TEL 415.476.2231
FAX 415.502.0152
Tenant Information Release for Rental Reference
This form authorizes Housing Services to release relevant tenant reference information to prospective landlords.
Housing Termination Notice & Request Form
Plan on leaving housing? Read the termination clause of the housing agreement, then print and submit this 30-day notice with supporting documentation to the housing office.
UCSF Housing Agreement Addendum Form
When you want to change the other occupants in your property, use this form. Submit one form for each adult and each child that you are adding to your lease, or taking off your lease.
AutoPay Cancellation Form
If you are no longer interested in participating in our AutoPay program, please sign and return this form prior to the last day of the month. To set up a new AutoPay account or to update your current credit card information, please visit one of our housing services locations (see above). For security reasons, we will not accept credit card numbers via fax or email.
Bicycle Storage Application (Mission Bay)
To apply for a spot in the Mission Bay Housing Bicycle Storage rooms, please complete this application.
UCSF Housing Bicycle Policy
Housing Services has implemented a bicycle policy that was designed for the overall safety and protection of your bicycle here on the UCSF Housing property.
Long Term Parking Request Form (Mission Bay)
Parking at the Mission Bay parking garages is limited to 72 hours, then your vehicle needs to be moved. Housing tenants can apply for a long term parking request. This is useful in the event you go on vacation and cannot move your vehicle every 72 hours.
Forwarding Address Form
Before you leave UCSF Housing, we ask that you provide us with your new forwarding address for our records. To have your personal mail forwarded by the U.S. Postal Services, remember to fill out a change of address form at http://www.usps.gov.
Front Door Directory Form (Mission Bay/145 Irving)
At Mission Bay Housing and the 145 Irving Street Apartments you can choose to list your name in the directory by filling out this form.
Internet Use Agreement
Any tenant that uses a UCSF Ethernet or WiFi connection must sign a copy of our Internet Use Agreement form.
Other Occupant Contact Information (Mission Bay)
If you live at the Mission Bay Campus Housing in a 1BR, 2BR or 3BR apartment with a partner, spouse or roommate, please have them fill out this form with their contact information. This enables your other occupant to receive weekly tenant updates and other information from housing such as package notification emails.
Protect Your Family from Lead in Your Home
Housing built before 1978 may contain lead-based paint, and the law requires landlords to disclose this information to tenants. Avenue Houses in Zip Code 94122 were all built prior to 1978, so Housing Services provides this federal government publication, "Protect Your Family from Lead in Your Home." However, UCSF properties have no known presence of lead-based paint and/or lead-based paint hazards in our housing. All properties have been renovated since 1978, and all possible lead-based paint hazards have been removed or sealed. Although some lead-based paint may exist under protective layers of paint or finishing, this is not believed to pose any present concern or threat of harm. Housing Services has no reports or records of lead-based paint hazards in the housing. Addresses at 145 Irving Street (94122), Aldea San Miguel (94131), and Mission Bay (94158) were built after 1978, and do not contain lead-based paint or products.

Aldea Center on Mount Sutro Community Room Requests
Aldea Center Community Room Online Form - Department Requests
Aldea Center Community Room Online Form - Tenant Requests
Submit the appropriate community room reservation request and view our Community Room use policies.
Mission Bay Community Room Requests
Mission Bay Community Room Online Form - Campus Requests
Mission Bay Community Room Online Form - Tenant Requests
Submit the appropriate community room reservation request and view our Community Room use policies.
Package Center Policies/Forms (Mission Bay/145 Irving)
Package/Mail Release Authorization Form
Mission Bay Housing Incoming Package Policy.
Mission Bay Housing Outgoing Package Policy.
Tenant Handbooks
To give you a detailed description of the community you'll be living in and the services we provide, housing handbooks for each of our properties can be found here.
Parnassus Housing Handbook (Aldea San Miguel, 145 Irving, Avenue Housing and Faculty Housing)
Mission Bay Housing Tenant Handbook


Didn't find what you were looking for?
Visit our Resources page or email us: .(JavaScript must be enabled to view this email address)
Quick Links
News & Events
Our Water Conservation Efforts
As you are already aware, California is experiencing…
Read more >>
Need to furnish your apartment? Or need to sell / give away your stuff?
We have a new, FREE, online barter/trading system,…
Read more >>
Calendar