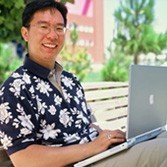 Housing
We provide quality on-campus housing and related services to UC San Francisco students, post-docs, residents, clinical fellows, and faculty. If you prefer off-campus living, browse ads from private landlords or potential roommates. Short-term visitors may view a wide selection of hoteliers near campus locations. Let us assist you with your accommodations in San Francisco.
Spotlight
New office hours for the Parnassus Housing office! Effective Tuesday, November 12, the office hours will be Monday, Tuesday, Thursday and Friday 8:00am - 12:30 pm (closed for lunch) and reopening from… Read more >
Quick Links
News & Events
Priority Process for Housing Applicants Impacted by Typhoon Haiyan
Earlier this week, Chancellor Desmond-Hellmann expressed…
Read more >>
Need to furnish your apartment? Or need to sell / give away your stuff?
We have a new, FREE, online barter/trading system,…
Read more >>
Housing Services Implements Composting Program
The City of San Francisco implemented a new law requiring…
Read more >>
Calendar