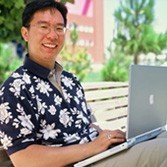 Housing
We provide quality on-campus housing and related services to UC San Francisco students, post-docs, residents, clinical fellows, and faculty. If you prefer off-campus living, browse ads from private landlords or potential roommates. Short-term visitors may view a wide selection of hoteliers near campus locations. Let us assist you with your accommodations in San Francisco.
Spotlight
The Millberry Union Housing Services office will permanently close at 12:00 Noon on Friday, February 21, 2014. On Monday, February 24, our Aldea Center Housing Satellite office will begin to provide some… Read more >
Quick Links
News & Events
Rents on the rise in Bay Area
Click here to read the SF Chronicle article.
Read more >>
Need to furnish your apartment? Or need to sell / give away your stuff?
We have a new, FREE, online barter/trading system,…
Read more >>
New events coming soon!
Please check back with us!
Read more >>
Calendar