Maintenance Requests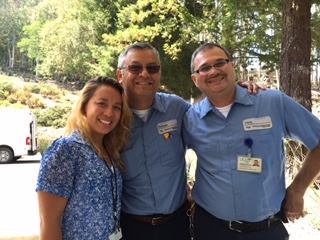 How to submit a maintenance request
If you already have an account established, please log in here
Maximo Maintenance Instructions
How to Create an Account and Submit a Maintenance Work Request in Maximo
Watch this brief instructional video: click here
If you would like a quick reference guide pdf click here
For further questions, please contact the Maximo Team at .(JavaScript must be enabled to view this email address).
Do not use Maximo for lockout service
How to create an Account
Step 1: Read the following instructions and then Log In Here
Step 2: UCSF affiliates click on the "Campus" domain and use your current UCSF log in and password as you use for your windows account.
Non-UCSF affiliates must click "Register Now" to set up an account. This will take you to a new page to fill out the necessary information.
A Non-UCSF affiliate would be a lease holder's "other occupant" roommate, parent, spouse, etc.
How to submit a work request
Step 1: Contact Information. During this step you will be filling out your personal information.
The following bullet points are the only information that needs to be filled out in the system.
Reported by (your name)
Reported date
Email Address
Phone Number
Full apartment address (Don't forget to put your room and apartment number)
Be sure to look to the right and fill out the third column on information as well:
Campus: (PN or MB)
Building #: You may search using the lens icon to find your building
Floor: What floor do you live on?
Room: It's important the staff knows where to go - Room can mean apartment number as well.
Step 2: Where do you need service?
During this step you will specify where the service is needed. There is a drop down menu to choose "Custodial" or "Maintenance". Please select one of these two options. You may NOT request keys through this website.
Step 3: Tell us about your service issue or request.
Tenants should always choose "Custodial" or "Maintenance"
You can do this by clicking the double arrow.
Please use the additional details box to describe what you need in detail. You may also include the room, location in your apartment, what you need repaired or handled. It's ok to add as much detail as possible.
You may also submit photo attachments in the "need to add an attachment" section.
Please note:
Tenants may not order new keys through Maximo. A tenant must request keys by emailing the Housing Services office or going in person.
Tenants do not need to enter the funding information under step 4.
Step 4: Once you have completed filling out all the information for the facilities service request, click the "Submit" button on the lower right hand corner.
For Housing Emergencies, please do the following:
Call (415) 476-2021 - Let them know this is an urgent issues that needs immediate attention.

Examples of emergency maintenance requests include:

a. Overflowing toilets
b. Gas odors/leaks
c. Roof/ceiling water leaks
d. No electrical service in the apartment
e. Major plumbing/water leaks
f. Domestic hot or cold water outage
g. Sewer back-ups and floods
h. Broken window/door
i. Chemical spill
j. No elevator response in building
k. Elevator entrapments
l. No Heat
m. Fire alarm malfunction (beeping smoke detector)
n. Threat of structural collapse
o. No light/lighting in room, corridor or stairwell
p. Sparking outlet, electrical fixture or stove
q. Refrigerator not cooling